Athena 2001
End of the year SALE all 2001 swimsuits 25% off
Swimwear Order Form
Bambou
Style # 50471 $79.00
Color Blue
Sizes: 8, 14
Soft cup Lingerie strap
tank 1 pc full cup support
85% Antron Nylon, 15% Lycra spandex
---
Mantra
Style # 50811 $75.00
Color Teal
Sizes: 8, 10
Soft cup banded triangle bra,
scoopy pant 2pc full cup support
82% Nylon,
18% Lycra spandex
Style # 50871 $79.00
Color  Teal
Sizes: 12
Soft cup Lingerie strap
tank 1 pc full cup support
82% Nylon,
18% Lycra spandex
---
Marrakesh
Style # 51171 $84.00
Color Blue Sizes: 10, 14, 16
Color Red Sizes: 12
Soft cup Lingerie strap,
crossback tank 1 pc full cup support
86% Nylon, 14% Lycra spandex
Style # 51181 $38.00
Color Red
Sizes: M
Short Sarong
84% Antron nylon, 16% Lycra spandex
---
Zen 'N Now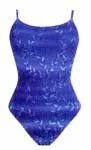 Style # 51371 $80.00
Color Blue Sizes: 10, 12
Color Red Sizes: 16
Soft cup Lingerie strap,
crossback tank 1 pc full cup support
87% Nylon,
13% Lycra spandex
---
Mystic Waters
Style # 51471 $80.00
Color Blue Sizes:14, 16
Color Fuchsia Sizes:10, 16
Lingerie strap, w/bust booster
tank 1 pc pear shape helper
85% Nylon,
15% Lycra spandex
Style # 51431 $77.00
Color  Fuchsia
Sizes: 12
Soft cup tube bra,
contemp pant 2pc
full cup support
85% Nylon,
15% Lycra spandex
---
Chi
Style # 51571 $77.00
Color Plum
Sizes: 10, 14
Soft cup Lingerie strap,
crossback tank 1 pc full cup support
86% Nylon, 14% Lycra spandex
Style # 51551 $75.00
Color Plum
Sizes: 10, 12
Enhancer bra w/removable push up pads
bust maximizer, contemp pant 2 pc
86% Nylon, 14% Lycra spandex
---
Earth Energies
Style # 51771 $84.00
Color Red
Sizes: 14
Lingerie strap, w/bust booster
tank 1 pc pear shape helper
86% Antron Nylon, 14% Lycra spandex
---
Mystic Waters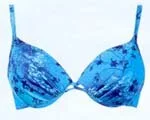 Style # 128511/571 $86.00
Color Blue
Sizes: Sold Out
Enhancer split underwire bra, molded soft cups w/removable push up pads bust maximizer. Hi-waist, tummy control,
Tummy/Midriff toner Pant, Hip/Thigh minimizer.

Crush Texture
85% Nylon, 15% Lycra spandex
---
Chi
Style # 128611/691 $92.00
Color Black
Sizes: 6
Enhancer split underwire bra, molded soft cups w/removable push up pads bust maximizer. Tie side pant, tummy control, Tummy/Midriff toner Pant, Hip/Thigh minimizer.
Matte shiny / solid texture
70% Antron Nylon, 20% Lycra spandex, 10% Lycra spandex
Style # 128611/671 $86.00
Color Black
Sizes: 12
Enhancer split underwire bra, molded soft cups w/removable push up pads bust maximizer.
Contemp Pant, Hip/Thigh minimizer.
Matte shiny / solid texture
70% Antron Nylon, 20% Lycra spandex, 10% Lycra spandex
Style # 128631/661 $84.00
Color Black
D cup Sizes: 10
Split underwire bra, Full cup support bust minimizer.
Contemp Pant, Hip/Thigh minimizer.
Matte shiny / solid texture
70% Antron Nylon, 20% Lycra spandex, 10% Lycra spandex
Style # 128631/671 $86.00
Color Black
D cup Sizes: 8, 10, 14
Split underwire bra,
Full cup support bust minimizer. Hi-waist, tummy control, Tummy/Midriff toner Pant,
Matte shiny / solid texture
70% Antron Nylon, 20% Lycra spandex, 10% Lycra spandex
---
Athena 2000
Only the sizes shown are available.
50% OFF
Style # 55630 $75.00 on sale for $37.50

Red Sizes 14

Soft cup halter bra, scope pant 2pc.
Only the sizes shown are available.
End of the year SALE all 2001 swimsuits 25% off
Swimwear Order Form
Items may be returned with in 2 weeks from date of purchase as long as the tags are still on.
We ship any where in the USA for $4.50 (up to 3 swimsuits, 1 pair of shoes for $4.50)
once your credit card is verified you should have your order in 3 days.
For questions about any lines please . Be sure to list the brand you are talking about.
We are only a retailer not the Manufacturer.
Sorry No printed Catalogs available only the web site.
Your number since 2/15/01